The original version of the article was posted by Partners in Health
In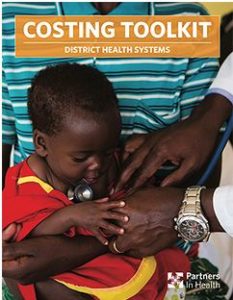 2009, BWH faculty in the Division of Global Health Equity began a journey with colleagues in Rwanda, at Partners In Health and at HMS, to strengthen community health across the globe. That journey culminated this fall, with the publication of dynamic toolkits on MESH-QI and District Costing Methodology that will allow the impact of this work to endure. Funded by the Doris Duke Charitable Foundation's Africa Health Initiative, this ambitious work is coming to a successful conclusion and culminating with numerous publications, notably including two powerful toolkits that will allow this work to be replicated at many sites for years to come.
Dr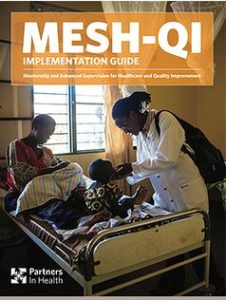 . Lisa Hirschhorn and Dr. Peter Drobac were principal investigators on the Population Health Implementation Training project, which sought to make significant improvements to WHO health system building blocks. The project also worked to fulfill MOH priorities such as improving the quality of health center-based care, strengthening monitoring and evaluation, and enhancing community health worker networks.
Out of this grant and the vision of these leaders, Partners In Health has developed a model for mentoring health care workers. The model is gaining broad attention after improving quality of care in Rwanda and elsewhere for several years. The team also has developed a new guideline—along with a separate, cost-analysis toolkit—that describes how health centers and systems can implement the model, combat the global shortage of quality health care staffing and plan budgets across a range of services.
"Building a culture of high-quality care delivery processes and systems is almost impossible, especially in resource-limited settings," said Anatole Manzi, director of clinical practice and quality improvement for PIH, who worked closely with Drs. Hirschhorn and Drobac on this project.
"This guide provides invaluable help to organizations and governments preparing to implement MESH-QI as a model for Health Systems Strengthening," Anatole Manzi, director of clinical practice and quality improvement for PIH.
Continue reading "BWH Global Health Equity faculty and PIH colleagues unveil toolkits for costing and mentored quality improvement in resource limited settings" →